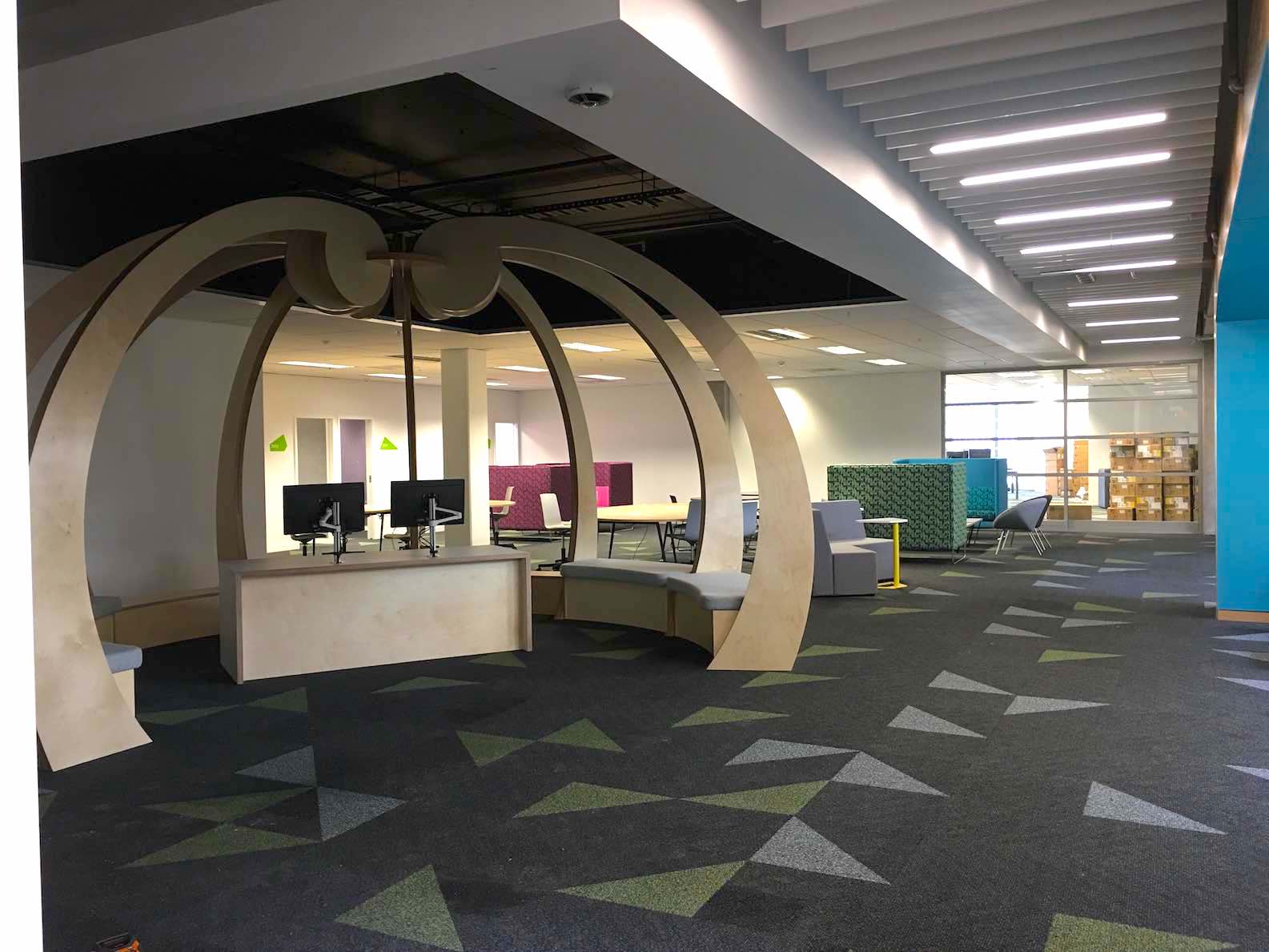 Unitec's new student hub is designed to provide a unique centralised space that allows students to meet and study, both individually and collaboratively in groups.
BFG were selected to supply not only standard furniture items from our range, but also very unique and bespoke items for the fit out, such as the student study Waka Pods and the reception Koru Pod.
Our staff are extremely proud to have worked alongside Unitec to bring these items from a concept drawing, to a prototype scale model and into reality in a functioning environment. The Koru Pod spans an impressive 6 metres in diameter and 3.5 metres high.
Architect: ASC Architects
Project Manager: Unitec
Tables: Luca tables with ply top, Trapper tables
Workstations: Dane Benching
Storage: Metal Mobiles
Joinery: Custom Koru Pod, Custom Waka student desks
Other Furniture: Monitor arms